WHAT WE DO
We create high quality educational expressive art coloring activity books to help vulnerable, traumatized and at-risk children and youth discover hope, healing and growth in their lives. Our coloring activity books have 40 interactive, complementary pages. The left side has reflection for personal growth and self-expression. The right side has a beautiful nature themed coloring page.
NATURE

To discover the beauty of nature and wildlife and how spending time in nature has a powerful way of balancing our natural rhythm and helping us feel calm, clear and regulated.

CREATIVITY

To discover hope, healing and growth in our lives while interacting with the pages of our coloring activity books through creativity, self-expression, writing and coloring.

REFLECTION

To discover how reflecting on a positive question can shift our perspective and help guide our inner transformation while discovering our value and voice.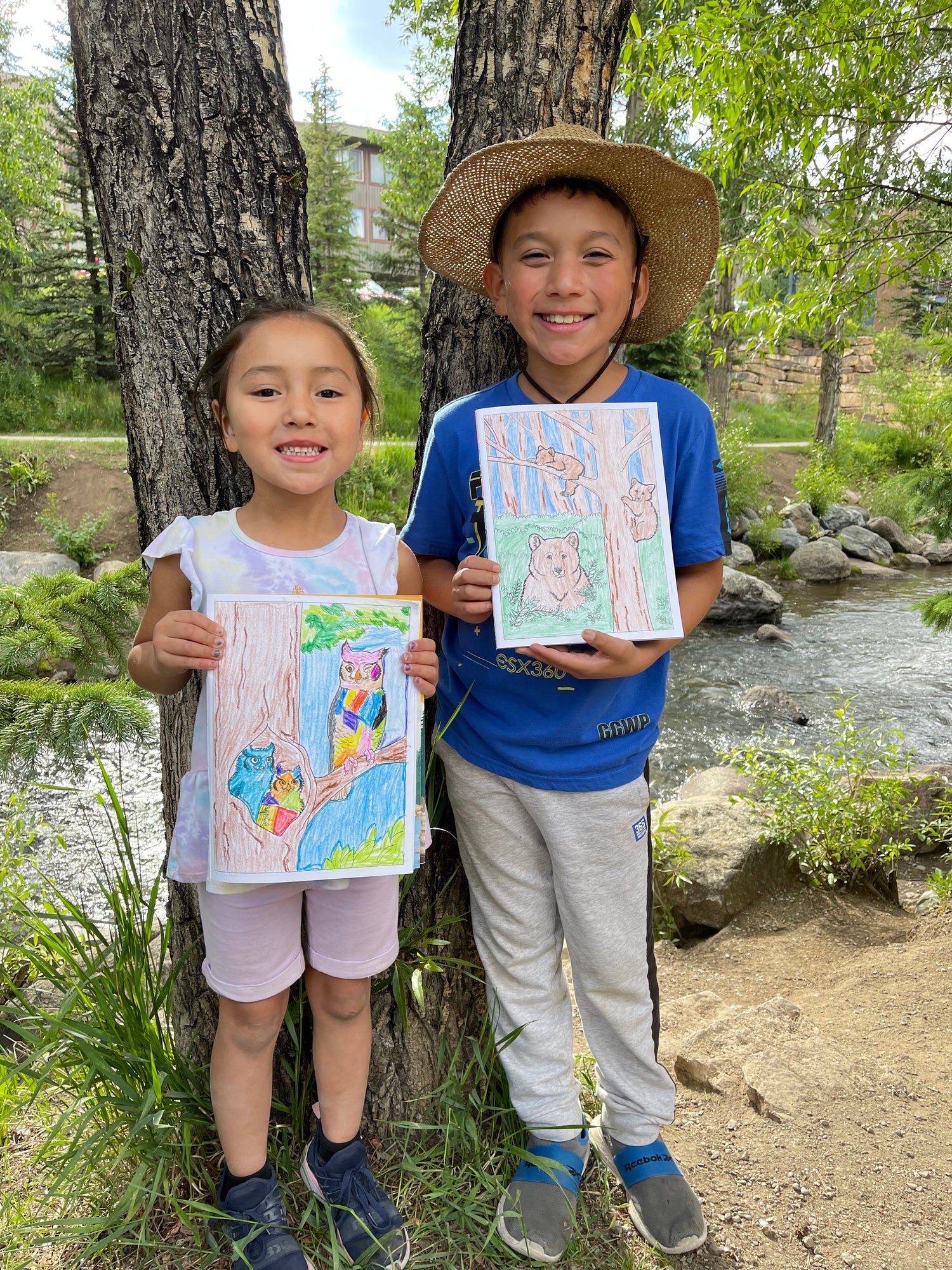 A CREATIVE JOURNEY
Our expressive art coloring activity books take children and youth on a creative discovery that starts on page one and comes full circle on the last page. The beginning of the book presents the idea that a child's life is like a beautiful tree. As they interact with the reflective questions and express themselves, they cultivate the life of their tree. The coloring pages surround the child with the beauty of nature. From this place, they can learn, discover and grow from a place of peace, openness and curiosity. As they approach the last page, the child shifts from focusing on their own life and begins to realize they have beautiful leaves flowing from their tree that can bring hope, healing and kindness to others. This empowers children and youth to realize they have the ability to make the world a better place, in their own unique and creative way.
VIEW ALL BOOKS HERE
OUR EXPRESSIVE ART BOOKS
20 REFLECTIVE THEMES
Regulate
Gratitude
Peace
Hope
Healing

Explore
Growth
Self-Esteem
Healthy Connections
Belonging

Teamwork
Confidence Building
Overcoming Challenges
Resilience
Dream

Goals
Empathy
Kindness
Purpose
Make a Difference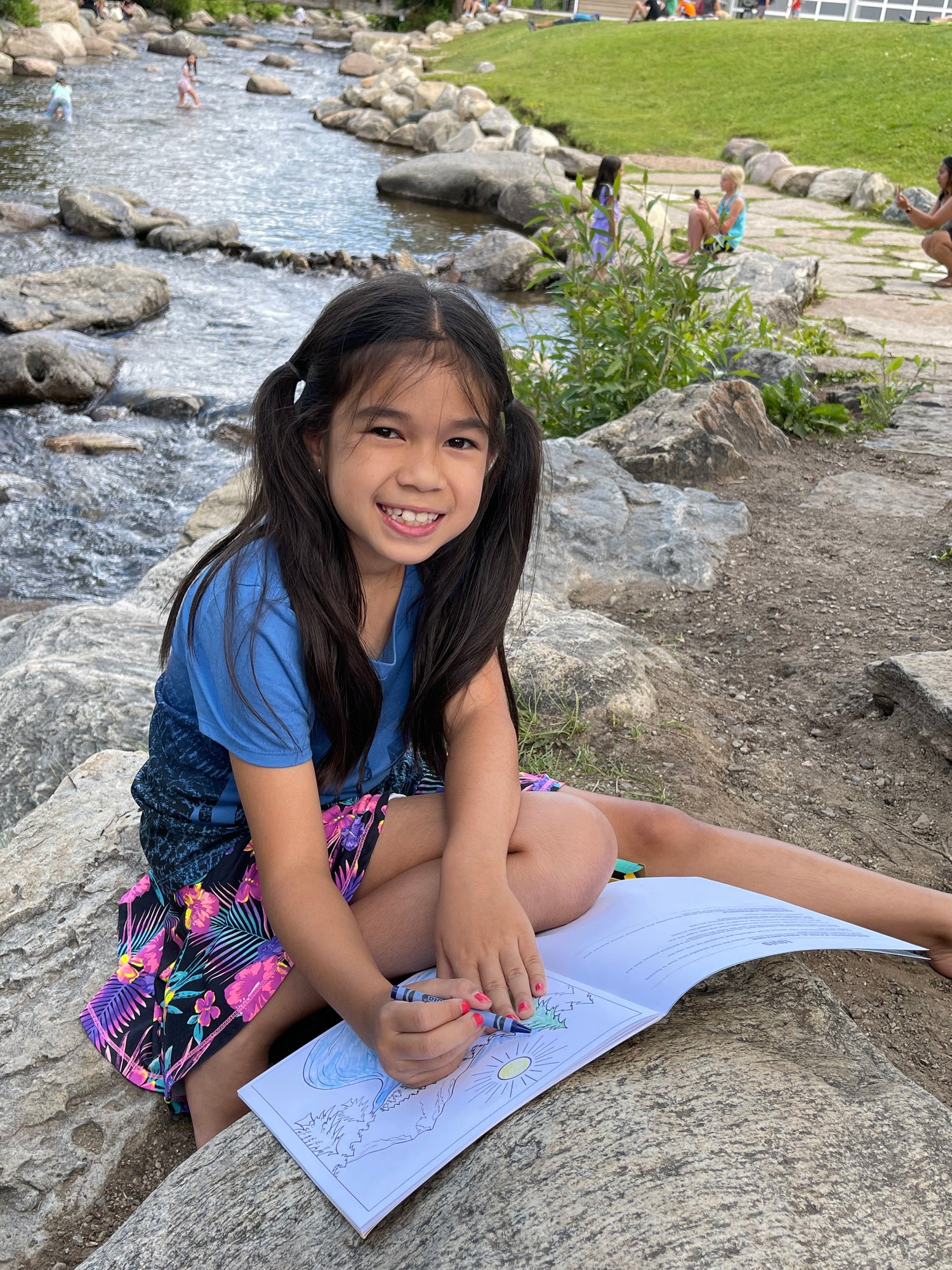 EXPRESSIVE ART
Our high-quality expressive art coloring activity books help children and youth have a safe way to:
Process their Emotions
Self-Regulate
Foster Courage
Develop Positive Coping Skills
Reduce Anxiety
Express Themselves
Discover Hope
Cultivate Healing
Reflect and Grow
Know their Value
Find their Voice
and ultimately...
Realize how they can make a positive difference in this world.
VIEW ALL BOOKS HERE
Hope for Little Hearts
We are so grateful for your donation of Discovery Art for Youth expressive art coloring activity books! These coloring books supported our students after the traumatic Marshall Fires that blazed through our community destroying over 1,000 homes. Students came back to school all needing something different to begin their healing process. These books provided a safe way for students to use creativity to process their turbulent emotions and discover how to regulate their hearts. We are looking forward to using these books each year for social emotional wellness, building confidence and self-esteem, goal setting and helping children reach their full-potential.

Molly Kobus
School Counselor, Fireside Elementary
Boulder Valley School District, Boulder, CO